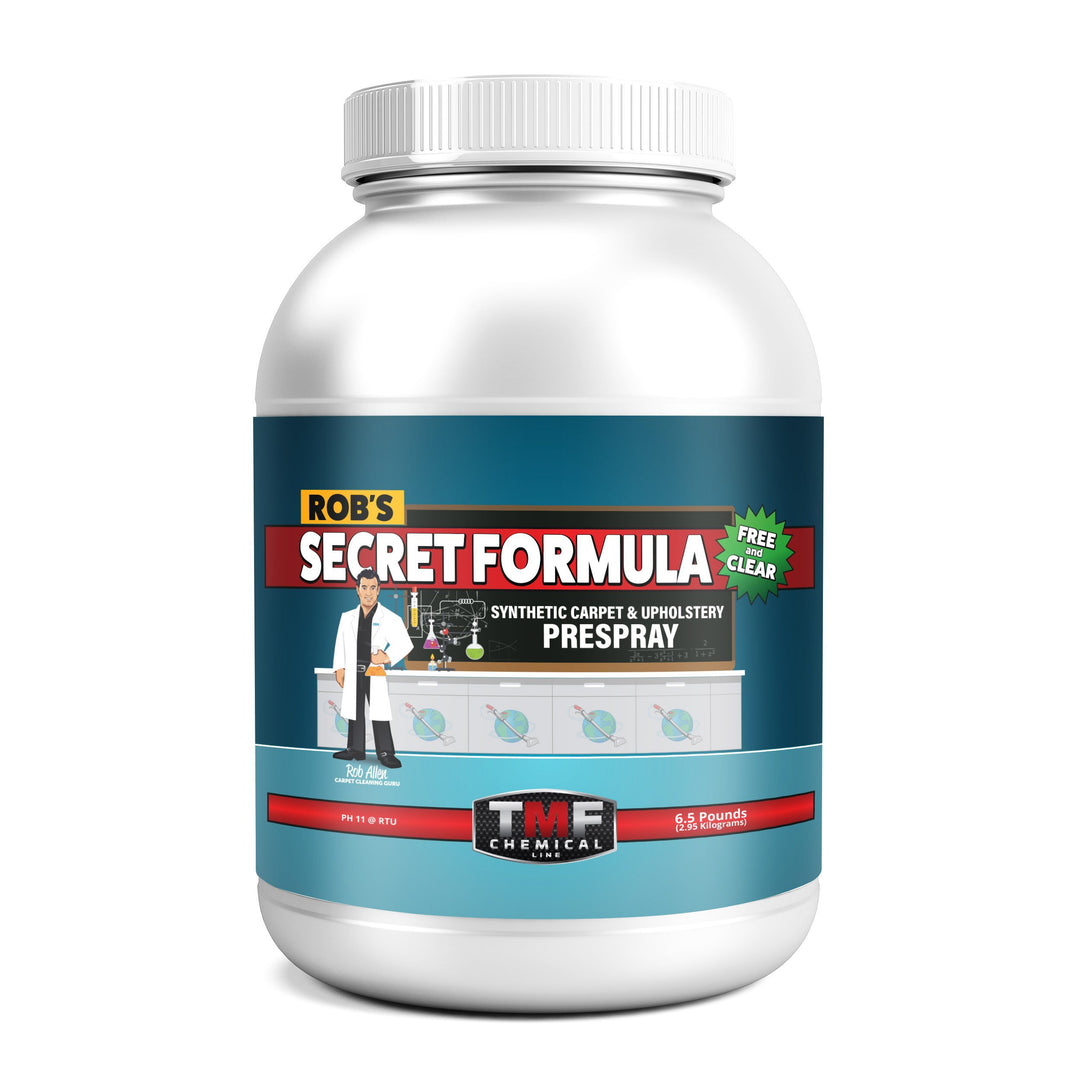 Robs Secret Formula Container (Free and Clear)
Regular price
$ 51.00
Sale price
$ 48.10
Save $ 2.90
/
---
In stock, ready to ship

Inventory on the way
From the founder of www.truckmountforums.com, Rob Allen, comes the most versatile carpet prespray ever. Most carpet presprays can clean nylon but FAIL miserably when it comes to oil-loving olefin and polyester fibers. Therefore we set out to make what most said can't be done, make a prespray that can clean both nylon and polyester carpets in a powder form. We worked day and night for a year and finally did it.
Secret Polyester Prespray (also works on all synthetics)
No fragrances (add any deodorizer you want per season)
No soap or dye
No D-Lime
No NTA's
No low-grade materials
No oxidizers
No fillers
100% Free Rinsing
99% Green @ RTU
VOC Compliant
7 of 8 ingredients on EPA
8th ingredient is trade secret solvent
Pure concentrate!