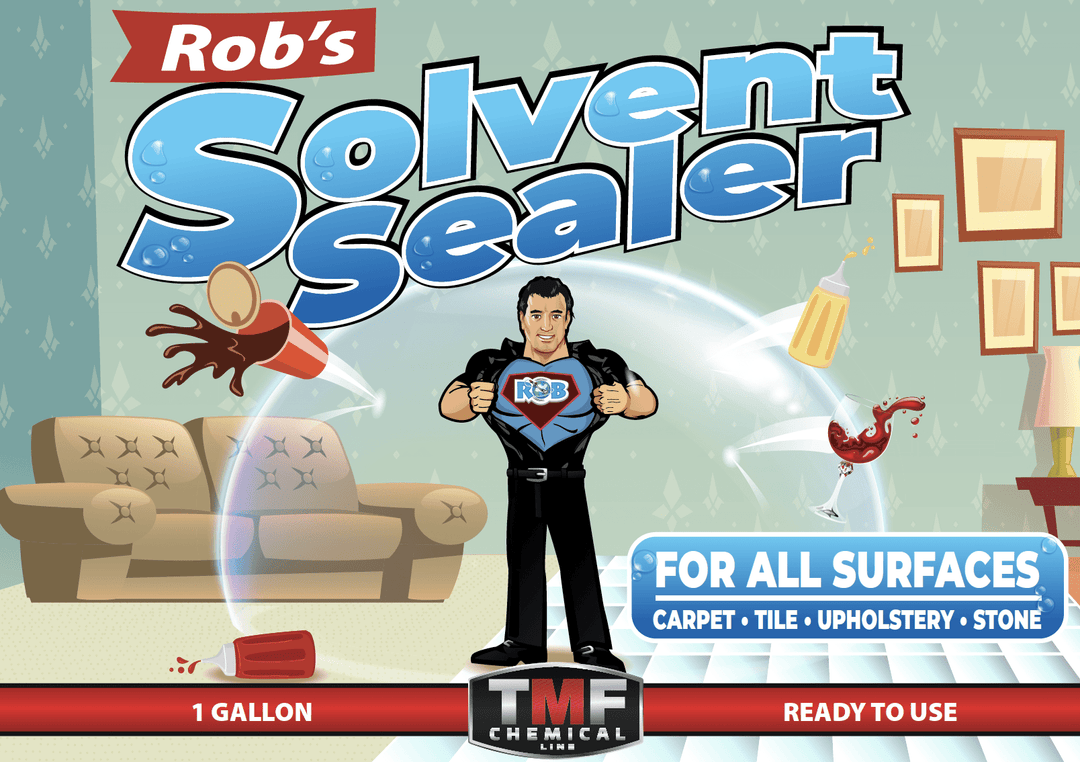 Robs Solvent Sealer 'Impregnating' for All Surfaces
Regular price
$ 65.00
Sale price
$ 62.00
Save $ 3.00
/
---
In stock, ready to ship

Inventory on the way
Robs Solvent Sealer is a super effective RTU "no haze" solvent-based impregnating sealer formulated for both hard and soft surfaces. Works great on carpet, upholstery, rugs, stone, tile & grout. Our unique formula not only protects against spills and soil but also allows all the surfaces to breathe properly thus not changing the texture or feel of any treated surface! This solvent sealer has no VOCs.

DIRECTIONS for: SOFT SURFACES-CARPET-FABRIC-UPHOLSTERY-LEATHER
Pour Robs Solvent Sealer into a pump up sprayer. Spray evenly 6-10 inches from surface and allow 2hrs to before usage.
DIRECTIONS for: HARD SURFACES-CONCRETE-GROUT-NATURAL STONE
Pour RSS into a pump up sprayer. Spray EVENLY 6-10 inches from surface. Micro-fiber mop after application. Do not walk on floor until dry. (Usually 2hrs)
TIPS & TRICKS 
-Can also be applied by pouring on a hard surface & flat mopping.
-Clean surfaces before application.
-Start far corner and work way out.
-Covers 800-1000 sq ft carpet & fabrics. More on tile, grout & stone!
-For USE in well ventilated areas or outdoors. Do not inhale fumes. After almost a year of formulation and "side by side" testing we are proud to say we have made the best solvent sealer that makes you feel like a professional super sealer hero. Not only did we test it against leading brands but we also performed UV exposure testing to ensure that not only is it the best repellent but also longest lasting! Enjoy!